BCS Board of Directors Election / 巴尔的摩中文学校2017理事增选
结果揭晓
Baltimore Chinese School Board of Directors Election Results
Baltimore Chinese School (BCS) Board of Directors (Board) would like to thank everyone who came to vote today!
Special thanks to the four candidates who are willing to serve the BCS!
Congratulations to Zhensheng Li and Xiang Li being elected to the BCS Board!
巴尔的摩中文学校理事会投票直选两位理事选举结果
巴尔的摩中文学校理事会非常感谢大家来参加今天的选举!
特别感谢四位候选人,他们愿意为中文学校服务的热诚!
祝贺李珍生, 李想当选为下届理事会成员!
----------------------------------------------------------------------------
Baltimore Chinese School (BCS) Board of Directors (Board) needs two directors to the Board starting the 2017-2018 school year. These two directors will be elected through a nomination and general election process by the BCS Community. Here are four candidate's bios. Please read them carefully and come to vote on Sunday, May 7, 2017 1:00 to 3:30pm at BCS. Many thanks for your support to our BCS! Please note that all directors of the Board are volunteers without compensation from BCS.
巴尔的摩中文学校理事会需要增加两位理事,我们将通过中文学校社区推荐和自荐的方式产生候选人并经过直接选举选出。这是候选人的简历,请大家认真阅读,2017年5月7号下午一点到三点半来投你宝贵的一票,地点在中文学校大厅。谢谢大家支持和关心我们的中文学校
注:中文学校理事会成员都是志愿者,中文学校不发工资。
Candidate Bios / 候选人简历:
李珍生, Zhensheng Li Ph.D., M.D.: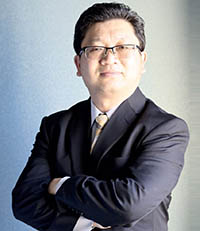 毕业于华盛顿大学生物材料专业,国内毕业于湖南医科大学( 现中南大学湘雅医学院)。 曾在深圳市人民医院担任骨科主治医生多年。 从华大博士毕业后在上市生物科技公司担任专职科学家,后转入医疗器械公司做高级科学家,最近几年自主创业, 是美国好大夫(美国好医生)及美国好医药平台的负责人。 在美国有多项科技专利及论文。
作为中文学校家长, 积极参加各项公益活动, 每年春晚及户外活动都担当摄影师任务,并在新星合唱团担任理事。 此外也是湘雅海外校友会大华府地区校友分会的副会长。
Dec 2014~ Z and L International Medical LLC CEO and cofounder DBA SeeDoctorsInUSA
Nov 2013 ~ SelfMed LLC CEO and Cofounder DBA USMedPlus
Oct 2011~ Nov 2013 W. L. Gore and Associates Inc. Medical Product Division Senior Scientist working on wound healing product development and education
Sept 2007~ Aug 2011 Life Technologies Corporations, Primary and Stem Cells System (Invitrogen Corporation, Cell Culture Systems) Staff Scientist working on 3D cell culture system
June 2001~ Feb 2003 Department of Orthopedics and Sports medicine, University of Washington Medical Center, University of Washington Visiting Research fellow, working with Dr. Thomas E Trumble
July 1997~2003 department of Orthopedics, Shenzhen People's Hospital, Shenzhen, Guangdong province, PR China Attending Physician Department of Orthopedic Surgery  
李想, Xiang Li: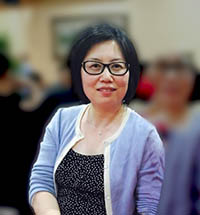 中文学校学生家长。中文学校新星合唱团女低音声部部长。2015年协助PTA副主席林涵芳成立及指导中文学校儿童合唱团。这个合唱团在当年春晚首次登台演出。
1994年毕业于北京第二外国语学院。之后赴美就读美利坚大学,于2001年获得艺术硕士学位。目前就职于巴尔的摩郡公立学校ESOL办公室。作为双语家庭联络委员,负责促进家校沟通,促进家长和社区对学校教育的参与。对双语家庭所面临的挑战和中文教育的贯彻很有心得。
Xiang Li is a parent of Baltimore Chinese School (BCS) and the alto section leader of the New Star Chorus at BCS. She assisted Hanfang Lim, then the PTA Vice President, to build the Children's Choir of BCS in 2015, which debuted in that year's Chinese New Year Gala. She graduated from Beijing 2nd Foreign Language Institute in July 1994 with a Bachelor of Arts in English. She received her Master of Fine Arts in Film and Electronic Media from American University in Jan 2001. She currently works as the Chinese Bilingual Family School Liaison at Baltimore County Public Schools. Her work focuses on improving family school communication, and promoting family and community engagement in our schools. Passionate about bilingualism and Chinese language learning.  
梁婕, Liang Jie: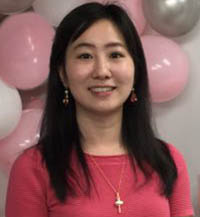 Liang Jie was born in Taiyuan, Shanxi and graduated from Communication University of China in 2010. After working in Germany for two years, she came to the US and got her Master Degree in Teaching from Towson University in 2014. She has been very involved in all kinds of activities at Baltimore Chinese School and taught Kindergarten Chinese classes.
She is the member of Baltimore-Xiamen Sister City Committee and has volunteered at lots of events to build Baltimore and Xiamen's relationship and promote Chinese culture in Baltimore. She is also the Board Member of Chinese Teacher Association in Greater Washington Area. Currently she is in charge of the international program and teaches Chinese at a private high school in Bel Air.
梁婕出生于山西太原。2010年本科毕业于中国传媒大学。2012年来美,2014年在Towson大学取得中文教育硕士学位。她非常热心参与巴尔的摩中文学校的各项活动,也曾经是学前班中文课的代课老师。同时也是巴尔的摩厦门城市委员会的成员,积极志愿服务推动巴尔的摩和厦门的友好合作关系以及中华文化的宣传。她还是华府地区中文教师学会的理事会成员,定期参与组织中文教师的培训会议。目前任职Bel Air一所私立高中,担任中文老师和国际学生项目的管理工作。  
Brian Luckett, 小布: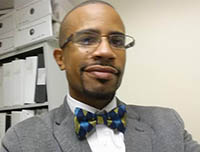 Relevant Experience
Graduate Assistant • American University • August 2016-Dec 2016
• Teach Corequisite English Lab Course
• Administrative Tasks
• Grade Written English language Assignments
INTERN• INSTITUTE FOR CHINA AMERICA STUDIES • MAY 2016-AUGUST 2016
• Researching issues for the United States-China bilateral relationship
• Research Support for project on Perceptions between the United States-China
• Locating Chinese Language Sources
English Language Instructor• Guangzhou Middle School(China) • Aug 2013-June 2014
• Taught 28-30 students.
• Instructed and lectured students on English language
• Engaged in educational research
Education
Ph.D African Studies • Start Fall 2017• Howard University
• African Development
• China-Africa Relations
• African migration
M.A. International Affairs • December 2016 • American University
• Association of Former Intelligence Officers Fall 2015 Scholarship Recipient
• President of Comparative and Regional Studies Student Association CRSA 2015-2016
• Relevant Courses: Theories of International Studies, Chinese Politics and Society, East Asian Security, NGO's in Global Governance • Authored Substantial Research Paper- China's Africa Policy under Xi B.A. Political Science • June 2011 • Morgan State University
Awards
• Chinese Educational Bureau -Award for excellence in teaching and cultural ambassador
• Cultural Ambassador Award 2014- Shanghai, China.
• Hanyu Shuiping Kaoshi- Mandarin Chinese Proficiency Exam Level II
我的中国名字是小布
相关经验
研究生助理•美国大学•2016年8月 - 2016年12月
•成绩写作英语语言作业
•研究新的教学方法
•准备讲座演讲。
INTERN•中国美国研究所•2016年2016年8月至8月
•研究中美双边关系问题
•研究支持中美之间的感知项目
•查找汉语来源
•帮助中国专家建立数据库
英语教师•广州中学•2013年8月至2014年6月
教育
非洲研究博士•2017年秋季•霍华德大学
•中非关系
•2015年秋季国际研究生导师学院国际服务学院
•相关课程:国际研究理论,中国政治与社会,东亚安全,非政府组织在全球治理
•"西方非洲政策研究"专着
B.A.政治学•2011年6月•摩根州立大学
奖项
•中国教育局 - 优秀的教学和文化大使
•2014年文化大使奖 - 中国上海。
•汉语水平高考汉语水平考试二级